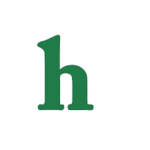 "Steel Magnolias" co-stars Julia Roberts and Sally Field got extremely foul mouthed during a hilarious segment on Jimmy Kimmel this week.
'Steel Magnolias' reunion on 'Jimmy Kimmel Live'
Roberts and Field competed to see which one could say the most curse words, a competition which Sally surprisingly won.
It looks like we're not the only ones who were stunned at Sally Field's dirty word vocabulary. Julia Roberts had a hard time containing herself during the segment as Sally kept dropping some vulgar expressions.
Julia Roberts and Sally Field have a curse-off!
The women, who are two of Hollywood's most beloved, and decorated, actresses reunited for the show, and fans loved it.
The pair starred together in one of the saddest movies ever, "Steel Magnolias," in which a very young Julia Roberts plays Shelby, a young woman living with diabetes, and the extreme complications from it such as kidney failure. Sally Field portrays her mother,  M'Lynn, who sadly has to say goodbye to her only daughter. (Seriously, tears!)
We love that the two have stayed close after all these years, and obviously feel comfortable around one another.
What did you think of Julia Roberts and Sally Field's curse off on Jimmy Kimmel? Tweet us @OMGNewsDaily or leave a comment below.