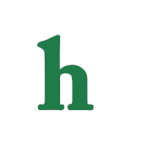 Star Wars Episode 7 has landed Oscar winner Lupita Nyong'o. The 12 Years a Slave star has joined the cast of the highly anticipated upcoming movie.
Star Wars Episode 7 news: Lupita Nyong'o joins cast
In addition to Lupita, Game of Thrones actress Gwendoline Christie has also been added to the cast, making it a star studded affair.
"I could not be more excited about Lupita and Gwendoline joining the cast of Episode VII," Lucasfilm president Kathleen Kennedy said in a statement. "It's thrilling to see this extraordinarily talented ensemble taking shape."
Star Wars Episode 7 set in Tatooine?
Star Wars Episode 7 is all the buzz among fans of the franchise, and recently over 40 new photos from the set were posted by TMZ, and it looks like the movie is filming heavily in the dessert, meaning that Tatooine could be a setting for the film. Tatooine is the home planet of Anakin Skywalker (Darth Vader) and his son Luke Skywalker, so we're excited to see what the plot of the movie entails.
What do you think about Lupita Nyong'o joining the cast of Star Wars Episode 7? Tweet us @OMGNewsDaily or leave a comment below.