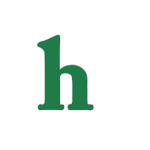 "Jersey Shore" star Snooki aka Nicole Polizzi did not sign a prenup before marrying her longtime love Jionni LaValle over the weekend.
Snooki didn't sign a prenup
According to TMZ, Snooki decided that she didn't need a prenup before marrying Jionni, whom she shares two children, Lorenzo, and Giovanna.
The site claims that Snooki is worth millions that she earned from her reality shows "Jersey Shore" and "Snooki and JWoww," as well as her line of tanning products, and apparel.
While Jionni LaValle has a lot going on as well, such as ATM owner, wrestling coach, and a tee shirt line, Snooki is still the top earner in their household.
What happens if Snooki and Jionni LaValle divorce?
In New Jersey where Snooki and Jionni live, if a couple does not have a prenup and decides to divorce it is then up to the divorce court judge to decide who gets what and the judge can divide the assets anyway they see fit, which could be fair to both parties, or not.
We're hoping that this won't be an issue because Snooki and Jionni LaValle are going to have a long and happy marriage, but if the two decide to call it quits it may get ugly.
What do you think about Snooki not having a prenup with Jionni LaValle? Tweet us @OMGNewsDaily or leave a comment below.