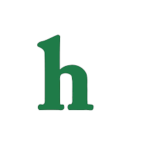 Skye McCole Bartusiak is dead at the young age of 21. The former child star of "The Patriot" reportedly died in her sleep on Saturday in her Texas home.
Skye McCole Bartusiak found dead at age 21
The cause of death is not yet known, but since the actress was so young when she died, rumors of drugs, alcohol, and foul play have unfortunately already hit the internet.
Skye McCole Bartusiak's death comes as a big shock to fans, who watched the adorable blonde child actress in films such as "The Cider House Rules," "Don't Say a Word," with the late Brittany Murphy, and "Boogeyman."
Two of Mel Gibson's co-stars die on the same day
Skye also appeared on television shows such as "24," "Lost," "CSI," and "House" before her death as well as appearing in "The Patriot," with Mel Gibson, who also lost his "Maverick" co-star James Garner on the same day that Skye died.
A family spokesperson described her as "a brave and caring young woman" who is "deeply missed by her family and friends," Deadline reports.
What are your thoughts on Skye McCole Bartusiak's shocking death? Tweet us @OMGNewsDaily or leave a comment below.