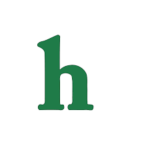 Shonda Rhimes is the woman who gave us some of our favorite shows like "Grey's Anatomy," "Scandal," and our new obsession, "How To Get Away With Murder," but being in the business has taught Shondra one thing, she's not going to put up with any "bull s—" from anyone like she did with Katherine Heigl.
Shonda Rhimes blasts Katherine Heigl
Shonda Rhimes' most recent interview turned a bit "Oh no she didn't" when the "Scandal" creator revealed that her success on the political drama is because of her "no a—holes policy."
"There are no Heigls in this situation," Shonda told The Hollywood Reporter. "I don't put up with bulls–t or nasty people. I don't have time for it."
Wow. The claws are out, and Shonda Rhimes is telling us how she really feels about her work, and famous feud with former "Grey's Anatomy" star Katherine Heigl.
Shonda and Katherine's 'Grey's Anatomy' feud
It all started in 2008 when Heigl opted out of the Emmy race, claiming that the material she was given on "Grey's Anatomy" was not good enough to warrant an Emmy, or even a nomination.
Eventually, Katherine Heigl left "Grey's Anatomy" and hasn't had great luck in her career since then. The actress starred in a couple of romantic comedies, but has been deemed one of the hardest and most difficult actresses to work with in Hollywood, making it hard for her to get jobs.
In 2012, Shonda Rhimes opened up about Katherine Heigl's departure from the show saying, "On some level it stung and on some level I was not surprised. When people show you who they are, believe them. I carry that with me a lot. It has served me well."
What do you think about Shonda Rhimes slamming former "Grey's Anatomy" star Katherine Heigl in her new interview? Tweet us @OMGNewsDaily or leave a comment below.