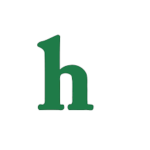 View host splits from husband
Sherri Shepherd of The View has reportedly split from her husband Lamar Sally in what is being alleged as a very nasty split.
The couple have already parted ways according to sources close to Sherri Shepherd, who have stated that Shepherd has kicked Sally out of the couple's home.
"Their whole relationship was built on a fraud and it's finally over. She's thrown him out of the house and he's tried to speak with her but nothing is happening."
The View's Sherri Shepherd suffers nasty split from Lamar Sally
Sources close to Sherri claim that the 47-year-old daytime talk show host is fed up with Lamar Sally, 43, and his false promises of establishing a successful career.
"Lamar told Sherri that he was a big Hollywood player, with scripts being sold. But she's tired of being married to a guy that doesn't have a job."
Shepherd is allegedly tired of carrying all the financial burden of the marriage at this time. This is Sherri's second marriage for the host who married Lamar in 2011 stating,
"Lamar was a father figure to Jeffrey, and he really took care of the boy. He really loves him and was great with him."
Celebrity news sites report that when asked for comment Sally only stated that he misses Jeffrey, adding "I was great with Jeffrey. He was in my life for four years."
Sad news for the little family.
Can you blame Sherri Shepherd for getting fed up with Lamar Sally for not holding up his end in the marriage?