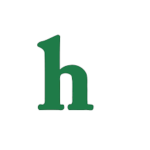 View co-host facing court battles in recent divorce drama
Sherri Shepherd has broken her silence publicly about her upcoming divorce and custody battle with her estranged husband Lamar Sally.
As previously reported in early May, Lamar Sally abruptly filed for divorce from "The View" co-host Sherri Shepherd just months before the arrival of their surrogate mother is to give birth to their child.
Shepherd broke her silence on the divorce and custody drama that is turning into an ugly battle during an interview with Us Weekly at the Samsung Hope for Children Gala in New York City, on Tuesday, June 10.
Shepherd speaks out on recent split with second husband
"I say you can't beat yourself up," Shepherd told Us, "when you know you've made the wrong choice in a guy.
"You look, you do some introspective work, and you try not to make the same mistake.
"If you do, get back up, dust your feet off, and start walking and moving forward." .
Sherri Shepherd is going to be spending a lot of time in court in the near future because she now has both of her exes throwing custody battles at her.
As if going through a second divorce is not messy and stressful enough, Sherri Shepherd's first husband and father of her nine-year-old son Jeffery is now suing her for full custody of their child.
It appears that it is going to be a tough road for Sherri Shepherd, her second child is due to arrive this summer.