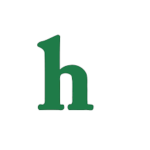 Sherri Shepherd vs. both exes for custody of children
Sherri Shepherd is going to be spending a lot of time in court in the near future because she now has both of her exes throwing custody battles at her.
As if going through a second divorce is not messy and stressful enough, Sherri Shepherd's first husband and father of her nine-year-old son Jeffery is now suing her for full custody of their child.
Shepherd's former husband Jeffrey Tarpley has filed an emergency request to modify the couple's custody arrangement asking a judge to award him Full custody of the special needs child.
Shepherd's son Jeffrey's father calls Sherri a 'terrible mom'
Tarpley claims that Sherri Shepherd is a 'terrible mom,' who neglects the young boy revealing he can 'barely write, reads at a 2nd grade level, and can't tie his shoes.'
Sherri's ex-husband claims that her non-stop work schedule with "The View," "The Newlywed Game," and other acting role commitments, book tours and business ventures are more important to her than properly tending to their son's special needs herself.
Tarpley is very unhappy about the way that Sherri takes care of their young son claiming that she leaves Jeffrey with "unskilled nannies"
He also has issues with Jeffrey's hygiene, stating that Sherri has not taught him how to care for himself at all.
Now his father Jeffrey claims he is more than willing to help out more with raising their son but there is a major issue, he lives on one side of the United States, and they live on the other.
He also states that even with making many short visits to see his son, there is just not enough time to break the bad habits that he reveals Sherri has let get out of control.
Tarpley believes if he could get Jeffrey full time it would be more beneficial to the young boy.
That sounds all and well Except…Sheri Shepherd is having none of that and has filed her own court docs claiming that her ex is nothing but an "absentee dad who deserves no part in his son's life."
The court has denied Jeffrey Tarpley's emergency hearing request and has set a court hearing date scheduled for July to try and get things settled.
TMZ reports that Tarpley did file his custody request suit before Sherri Shepherd and Lamar Sally filed for divorce with Sally filing for custody of their unborn child, so this whole bad momma thing could effect both cases for Sherri Shepherd.
What do you think about The View's Sherri Shepherd's legal dramas with both of her exes, is there something to it, or is she just being ganged up on by the men?