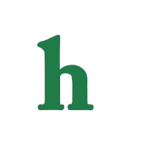 Shameless Season 5 will find a lot of love drama coming for Fiona Gallagher with new cast member Dermot Mulroney who has just signed on to the popular Showtime comedy drama.
Shameless fans await Season Five on Showtime
As if things did not end complicated enough for Fiona Gallagher on the Shameless Season 4 finale, Shameless Season 5 sounds to be totally off the hook.
First off Fiona's love Jimmy/Steve is back, but she does not know it and it has been one hell of a year for Fi with the whole prison thing after Liam overdosed on her coke.
Shameless Season 5 spoiler reports reveal that Mulroney will be playing an attractive ex-bad boy (Just Fiona's type) who is also her new boss.
What new dysfunction will Shameless bring viewers in 2015 Season 5?
Been there done that Fiona, and that did not end up well, think she would be more careful, but she is a Gallagher and they tend to live dangerously daily.
Now for the other Gallagher family members predictions…It is thought that Lip will also have a serious relationship, but it will be shattered by a visitor from his past, maybe Karen?
Ian is a mess this season also he appears to have inherited his mother Monica's mental illness battles.
Debbie is growing up and looking to become a wild teenager walking in her older sisters shadow and this can not be good for Debs.
Carl is becoming way too much like Frank and could fill his fathers shoes real fast if he keeps idolizing his alcoholic dad.
And Liam is getting to be more than a handful since recovering from his cocaine overdose at two, we have to believe that CPS is going to make more than a few visits once again to the Gallagher home.
And there is Frank, the lucky sob who is killing himself daily with the bottle and little success, even after a near miss with a back alley liver transplant.
Just when you think this show can not become any more dysfunctional boom a new season and more wild dysfunction comes your way.
Showtime's Shameless will return for it's highly anticipated Season 5 in 2015.