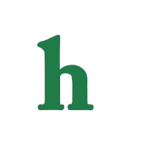 Shameless Season 5 is not going to be on the Showtime schedule until 2015.
But that does not stop fans from wanting as many sneak peeks into the future of the Gallagher family as possible.
Showtime's craziest family gearing up for a wild Season 5?
As soon as Shameless Season 4 ended fans started digging around looking for clues as to what will be happening with America's most dysfunctional family.
When Season 4 ended it was revealed that Fiona's love true Jimmy/Steve was back in town, not dead like originally thought by some fans.
Jimmy/Steve howvere is laying low for now because not one of the Gallaghers are aware of his presence… yet.
Things are going to get wilder yet in Season 5 with all of the kids getting older their chaotic lives will also become more complicated.
One member of the Gallagher family is going to become heavily involved with a member of rock n' roll band.
The Gallagher's of Showtime's dysfunctional life continues
Entertainment Weekly reported,
"Get ready because this guy is extremely talented and we'll be seeing him multiple times throughout season five. "
It does not state which member of the family it is.It could be Sammi Gallagher (Emily Bergl) since the actress has signed on to Shameless as a regular for season 5 her story line will develop.
Younger Debbie Gallagher is quickly growing up and well on her way to becoming quite the wild child.
But Carl is already there, and it looks as if he could follow in Frank's footsteps before he even fully reaches puberty.
Odds are it will not be Fiona and Jimmy Steve that will be falling madly back in love.
That would just be too over the norm for the Gallagher family, now Jimmy/Steve stalking Fiona in secret, more like it.
Shameless fans need to check back here to HND regularly for Shameless Season 5 spoilers. It is the Gallaghers and anything and everything bizarre can and will happen.
You can catch up or become a new fan of Shameless by watching Seasons One-4 on Showtime.com now!
Who is your favorite Shameless Gallagher?