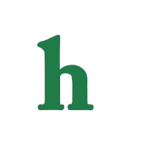 Showtime preps to air Shameless Season 4 Finale
Shameless Season 4 will be coming to a season end on Sunday, 6 April on Showtime and fans are wondering what will become of the Gallagher family since Fiona is such a train wreck.
Fiona is locked up in jail for the next 90 days, or ill it be more?
Shameless spoilers reveal that Fiona has made an enemy somewhere since she arrived in the system, one who wants to sabotage her early release.
Who has Fiona ticked off, hard to say it could be the girlfriend, of one of her many earlier season hook ups, or someone that Frank has crossed taking it out on her.
Last week ended with Fiona visiting her parole officer who asked,
"I'm not going to find nothing in that cup that makes me unhappy?" Fiona's parole officer says.
Shameless previews for the season finale, showed Fiona pleading with an officer that she hasn't taken anything. This can't be good for Fi.
How bad will things get on the Shameless Season 4 finale for the Gallagher family?
Lip appears to be hooking up on a more serious level with his friend Amanda, who helped him scam $10,000 in cash out of her non-approving parents to stop seeing her.
This money is coming in just as all the family bills are adding up, and the increasing size of the household finds more and more wayward friends living in the tiny family home.
Frank is happy with his new liver, but angry that he is suppose to keep abstaining from alcohol. Sheila kicks Sammi out, Deb is talking again with Matty after the vicious bullying scene.
Mickey and Ian grow closer as a couple, and Carl thinks he is ready to have sex with Bonnie.
What a bigger mess the Gallagher family is looking to become with Lip at the helm, and Fiona behind bars.
Just how much will lip be able to control?
Fan made predictions claim that Shameless Season 5 will find Lip unable to keep it together, Frank fighting to drink, Mickey and Ian having coupling issues, Deb forced to grow up faster and Carl possibly becoming a teen father?
What will happen to the Gallaghers on Shameless? Your going to want to stay tuned because this is going to get even more dysfunctional, and dramatic for the family.
Showtime previously announcement both, Shameless, and House of Lies were renewed with 12-episode orders, each of which will air in 2015.
Don't miss the Shameless Season 4 finale on Showtime Sunday, April 6 at 9 pm.