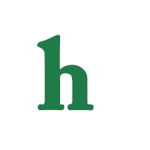 Season 4 finale of Shameless leaves fans craving more
Shameless concluded it's Season 4 with a bang! There was not one dysfunctional Gallagher family member left unturned this finale week.
The Shameless Season 4 finale found Fiona taking a drug test that made her nervous, especially when her probation officer showed up at jail.
No need to fret though, Fiona was given her walking shoes very early in her sentence thanks to over crowding. Her probation officer helped Fiona get a job, and a sponsor for her addiction issues as per ordered by the courts.
Lip is started to have some true and deep feelings for Amanda, we will have to see how that plays out, and if his ex Mandy will come between them.
Carl is having his first puppy love feelings about Bonnie, who ha disappeared with her family and van, and is nowhere to be found.
Mickey is worried about Ian, who wants nothing to do with anyone in his family or Mickey. It appears that Ian could be suffering from his mother Monica's mental issues, so this is opening up the story line for Ian to go off the wall next season.
 Showtime promising an explosive season 5 on Shameless Showtime in 2015
Debs is still waiting for Matty to make her his girlfriend. So we are predicting a teenage pregnancy somewhere along the way, for either Carl, or Debs.
As for Frank he was busted out of the hospital. Frank has Carl take him to a beautiful spot to call God out about Frank Gallagher's survival through the liver transplant.
Frank is more or less letting god know that it is going to take more than a failing liver to take him down, and he starts drinking again,this time not alone, but with Carl.
One of the Gallagher kids are sure to head down Frank's dysfunctional addictive path.
As the show wrapped up it ended with a former friend arriving back in town and outside of Fiona's doorstep.If you guessed it was Jimmy/Steve then you are absolutely 100 percent correct.
What does the future hold for the Shameless Gallagher family/ Here are a few possible predictions. Fiona and Jimmy get back together, for a while, but Jimmy leaves again and Fiona finds true love.
Frank ends up right back where he started from, not giving a thought to heading back into his hard partying ways, but this time he takes Carl down with him, and Carl becomes an alcoholic at 13.
Lip messes around with both Amanda and Mandy, but only until Karen makes her way back into town again.
Ian goes off the deep end and becomes even more depressed and bipolar making his mother Monica look like a girl scout.
Shameless Season 5 is set to premiere in 2015 on Showtime.
Do you have any Shameless Season 5 predictions you would like to make?
Share them here in the comments section.