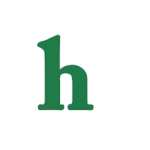 Fiona makes more poor choices
Shameless Season 4 Episode 10 where to begin?
Lets start with what is going on with Shameless family head Fiona, she has really lost it since her arrest. She can't handle her own life and is in no shape to deal with taking care of the rest of the Gallagher family.
Fiona's story on Shameless picks up just where it left off with her at Robbie's house.
Only instead of crying and screaming at him for ruining her life, she gets completely trashed drinking gallons of alcohol, and doing cocaine and ecstasy.
She gets so trashed she removes her house arrest ankle monitor and breaks the terms of her probation.
Bad news for her as she ends up stranded in Wisconsin with no coat, shoes, and has to call Lip to come and get her, with all her siblings claiming that her behavior is a typical Frank like move.
Lip takes Fiona to the police to turn herself in and take the punishment just as the rest of the family gather's by Frank's bed for what appears to be his final moments.
Will the Gallaghers ever get a break from dysfunction?
Frank, is not fairing to well after Sheila and Sammi forked over $26,000 for an illegal black market, back alley liver transplant that goes wrong in more ways than you can imagine.
Frank underwent surgery all right but, instead of a new liver they removed one of his kidneys.
So things are looking bad for Frank real fast who, is now in the hospital with his family around him and Sheila moving up the wedding to now.
Just as Sheila rushes in for the wedding Frank is being rushed out and into surgery to get a real new liver because somehow he was bumped up the list, making it sound as if he will in fact live after all.
The Gallaghers are not the only ones in the hospital, now.
Vee has gone into labor, and Kev is there attempting to coach her on as the welcome the arrival of their twin daughters.
Ian is still bouncing around tanked up on whatever drugs he is now using, while the family tries to figure out just why he s so out there.
Carl is still giddy in love with his new girlfriend Bonnie as the two continue their crime spree.
Which now includes the theft of a car which they drive through a liquor store window to steel chocolate milk and candy to give to Bonnie's siblings.
Bonnie also reveals some secrets about herself to Carl, who she tells that she is homeless and lives in a van that they must move every so often so they do not get towed, she also tells Carl the truth about her father who is in jail as the two grow closer and begin kissing deeper and more often.
The hormonally charged Car has found a love that comes from as equally a dysfunctional family as his own, and has the season starts to draw to a conclusion it is opening up many story lines for Shameless,
Will Frank turn his life around, how will the Gallaghers survive with Fiona in jail, will Lip become full time head of the household, and what will happy to delinquent Carl and Bonnie?
So many loose ends that will most likely leave Shameless fans siting on the edge of their seats until Season Five.
But don't stress out to much not just yet, we have a couple more earth shattering episodes that could clear up a lot for us, but not everything.
What did you think about Shameless's episode "Liver I Hardly Know Her?"
Shameless Season 4 airs on Sunday nights on Showtime at 9 pm.