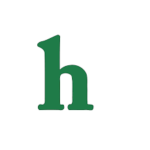 Selena Gomez is reportedly heading back to rehab following an overdose that has occurred after a recent partying spree.
Selena out of control and headed to rehab?
It looks like another young celebrity is losing the sobriety battle. Selena Gomez has reportedly overdosed and is said to be back on her way to rehab.
Gomez has been making celebrity new headlines for the past several months and for all the wrong reasons.Ever since Selena and Justin Bieber split AGAIN, Selena has been spiraling out of control.
But, if you are keeping up with all the latest celebrity news you already know that Justin Bieber is also completely out of control also.
Selena Gomez bad influences
Not only does the Biebs keep a busy partying schedule himself, it looks as if any day he could also be heading to rehab for a substance addiction, OR a sex addiction.
Bieber and Orlando Bloom came to blows early Wednesday morning at a nightclub over Miranda Kerr. Bloom confronted Justin and threw a punch his way.
Selena is also being drug into this latest celebrity feud because not only did she date Justin, but in April she was hooking up with ONE of Justin's arch enemies, Orlando Bloom.
Reports claim that Selena has been out of control and has been using some pretty hard core drugs. It is to the point that her family and friends have staged an intervention and are pleading with her to get back into rehab.
It has also been allegedly claimed that Selena has been close to overdosing, and that if she does not get help NOW it is feared that she will end up dead.
Let us hope that Selena Gomez steers clear of Justin Bieber and Orlando Bloom and gets to rehab soon for the help that she needs before bad things happen to this young star.
Do you believe Selena Gomez needs a long rehab stay far, far away from not only Bieber but all the other bad influences in her life at this time?