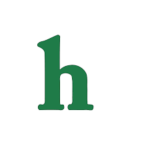 Selena Gomez is appearing to bare more than just her soul in a new revealing Instagram photo of herself earlier today.
Selena Gomez, 21, seems to following the celebrity Instagram shocking selfie/type fad and posted a seemingly nude photo of herself looking to be completely naked behind a sheer curtain facing an open window in the sunlight.
It has not been confirmed as to where Selena Gomez is actually really nude in the photo it could be an illusion and the "Come and Get It" singer just might be wearing a teeny, tiny barley there bikini.
Either way the photo is leaving the young pop singer open up to a lot a drooling young boys, Justin Bieber included and some harsh criticism on her young celebrities "Gone Wild" behavior, that is surely not going to sit well with the parents of some of her younger fans.
Gomez is reportedly going through her wild Miley (Not A Role Model) Cyrus wild side these days.
As previously reported, Selena has been allegedly partying too hard getting drunk, and high, spent some tie in rehab, and has since reunited with her bad boy influence Justin Bieber.
This reconciliation is also allegedly cost Selena Gomez the loss of one best girlfriend Taylor Swift, who does not share the love for Justin Bieber and believes he will end up costing Selena more than just heartache.
Who is the photographer behind Selena's racy photo?
Now the big question is who is behind the camera snapping this photo,if there are any more, is this going to become a huge scandal for Selena Gomez, one that may cost her, her fans and her career?