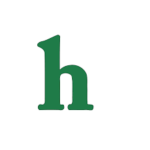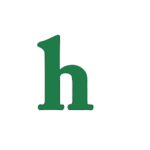 Gomez's parents deperate to get Selena away from Justin Bieber
Selena Gomez is causing major worries for her family and friends, who believe she needs help and fast.
The parents and friends of Selena Gomez are desperately working together to get a plan of action figured out for Selena that will include another intervention and trip to rehab.
Source's close to Gomez reveal that Selena has gone over the edge with her addiction, and this time it is an addiction to Justin Bieber. She is throwing away relationships with family members and friends to be with Justin.
Close pals such as Taylor Swift and Demi Lovato have steered clear of Selena since she recently decided to reconcile with Justin Bieber. Her family and friends all feel that Justin is poison to Selena and that i she doesn't cut ties from him soon, something terrible is going to happen.
Justin Bieber enjoying control over Selena
As for Justin, Gomez's family believes he is happy as a clam and knows that right now he appears to have total control over Selena and is loving the power.
Selena Gomez needs some professional help ASAP to learn how to cut her ties to the bad boy teen idol and to stop repeatedly running to be at his side when he feels he needs her.
Selena's parents are working diligently to convince Selena Gomez to return to The Meadows in Arizona to finish out the whole 6 week rehab program she left earlier this year.
It is every parents worst nightmare according to some fans, Selena is barreling out of control into the dark and destructive world of Justin Bieber, she has reportedly been partying harder by the moment, jumping to Justin's every command, and has even posted what appears to be nude photos of herself that were allegedly taken by Bieber.
This can only end in a trainwreck if it continues to go at this ace in this direction for the young 21-year-old Selena as long as Justin Bieber continues to play puppet master to Selena's life.
Will Selena Gomez listen to the peas of her family and friends, or is this young toxic romance between Selena Gomez and Justin Bieber destined to end in tragedy?