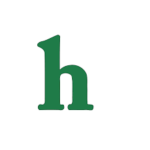 Selena Gomez has fled the United States in order to get some "mental peace." The "Come and Get It" singer was recently in Nepal to get away from the American press, and possibly Justin Bieber.
Selena Gomez on the verge of a breakdown?
"I am in Nepal to escape from American media. I wanted mental peace," Selena told a journalist during her visit to Nepal. It seems Gomez is in the middle of a life change, which first started with cleaning up her social media friends list, and most recently revealing she's "taking her power back."
Is Selena finally growing up?
It seems Selena Gomez is trying to change some things about her life that she may not like. One of those things could be her relationship with on again, off again bad boy boyfriend Justin Bieber.
Selena and Justin have been the center of multiple tabloid headlines that include drugs, alcohol, pregnancy, and more.
What do you think about Selena Gomez's quest for mental peace? Tweet us @OMGNewsDaily or leave a comment below.