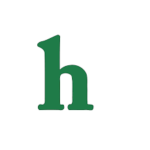 Selena Gomez had the cops called to her house late Tuesday night after her neighbors complained that there were very loud noises coming from her home big enough to shake their windows.
Selena Gomez has cops called to her house after Justin Bieber reunion
This comes just days after Selena and her on again, off again, bad boy boyfriend, Justin Bieber, confirmed they were back together by posting photos together on social media.
Could Selena Gomez be headed down the wrong path again? The "Come and Get it" singer has already been to rehab, and Justin Bieber has been in enough trouble over the past year to last a lifetime.
Justin Bieber a bad influence on Selena Gomez?
Is Justin a bad influence on Selena? It seems Gomez finds herself in bad situations, and making tabloid headlines whenever Bieber is in her life. Does she need to dump him for good?
What do you think about Selena Gomez having the cops called to her house? Do you think Justin Bieber is a bad influence on her? Tweet us @OMGNewsDaily or leave a comment below.