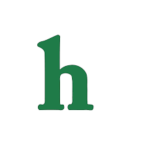 Selena Gomez is allegedly working on a big TV come back. The former "Wizards of Waverly Place" star is reportedly getting a new TV show.
Selena Gomez returning to TV?
Selena's been making a lot of changes lately as her relationship with Justin Bieber has ended (again) and she's seemingly cleaned up her friends a bit, no longer hanging with Kendall and Kylie Jenner.
Selena Gomez also took a trip to Nepal, where she told journalists she was looking to escape the American media, and find "mental peace."
Selena trying to get back what she's lost?
It seems Selena may want to go back to her TV roots, back to a time where she was considered sweet, nice, brandable, and all around talented.
Over the past 2 years, Gomez's personal life has been the topic of conversation, not her career or talent. If Selena can get back to that then she'll likely be much happier.
What do you think about Selena Gomez reportedly getting a new TV show? Tweet us @OMGNewsDaily or leave a comment below.