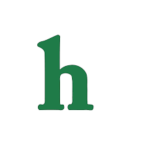 Selena Gomez's friends are reportedly staging an intervention for the singer/actress.
Selena Gomez intervention being staged by friends?
News of the intervention comes just one day after Gomez was spotted looking very shaky on her feet while entering Justin Bieber's recording studio.
Friends of Selena Gomez allegedly feel an intervention is necessary for Selena due to her "toxic" relationship with Justin Bieber, as well as other issues that go along with that, whatever they may be.
Is Justin Bieber a bad influence on Selena Gomez?
While Justin Bieber has admitted to taking prescription pills, he has also been arrested for DUI, photographed smoking weed, drinking, and is rumored to enjoying drinking cough syrup.
Is Selena Gomez in trouble of having a serious break down? If her friends and family are worried enough to stage an intervention, there must be something serious going on with Gomez.
We wonder if Taylor Swift is behind this, or will at least be a part of the intervention, as the BFF's have seemingly been estranged since Selena reunited with Justin.
Meanwhile, Selena is no stranger to rehab. The "Come and Get It" singer completed a short stint in treatment last year for what she called "exhaustion."
What do you think about Selena Gomez's friends wanting to stage an intervention for her? Is Justin Bieber to blame? Tweet us @OMGNewsDaily or leave a comment below.