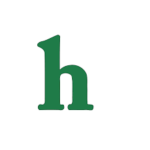 Selena Gomez is reportedly fed up with her ex-on-again-off- again pop star boyfriend Justin Bieber again.
Celebrity couple's relationship remains rocky
This time Selena Gomez is annoyed with Justin Bieber over the hook-up photos of Justin and Adrianna Lima that have surfaced on Instagram from the Cannes Film Festival.Justin Bieber is always on the move, showing up any and everywhere with a new female companion, many models.
JB has recently been linked to a number of celebrities including Paris Hilton,and now super model Adriana Lima.
Bieber took the Instagram selfie photo posing with Adrianna, making it appear as if he and the model has spent the night together at a French nightclub.
Justin Bieber playing games with Selena Gomez?
Most believe that Justin is really trying to get under Selena Gomez's skin with these type of shennaagins.This is mostly because Selena broke it off with Justin again, and he still wants her.
So of course making her jealous is the way he feels will bring her running back to him in the near future.
As previously reported Selena Gomez ended her relationship with Justin soon after the two were spotted together at Coachella with Kendall and Kylie Jenner, both who Selena also ditched as friends.
Oh the games Hollywood youth plays with each other.
How long do you believe Selena Gomez will continue to avoid Justin Bieber before these two wind up back together…Again?