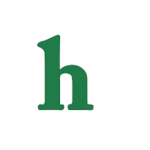 Selena Gomez recently fired her parents, Brian and Mandy Teefy, as her managers, but it seems Selena's rift with her parents goes even deeper than business.
Selena Gomez's rift with parents is deeper than we knew
Gomez's family reportedly told the "Come and Get It" singer that she needed to stop drinking, and stop dating her bad boy boyfriend, Justin Bieber. When Selena refused both counts, Brian and Mandy kicked the rebellious 21-year-old out of their house, where they live with Selena's baby sister.
"Before she fired them, they told Selena to stop drinking and seeing Justin. When she refused they kicked her out of their home," says the source.
However, Selena Gomez isn't going quietly. She's getting revenge on her parents by purchasing a new home, sources tell In Touch.
Selena Gomez deleting friends from her life — Revenge tactic?
It seems Selena is kicking a lot of people out of her life. In addition to firing her parents, she's also seemingly stopped hanging out with one time best friend, Taylor Swift, as well as deleted friends such as Kendall and Kylie Jenner and Austin Mahone from her social media accounts.
What's going on with Selena Gomez? Hopefully these changes are bettering her life, and not making it worse!
What do you think about Selena Gomez's rift with her parents and former friends? Tweet us @OMGNewsDaily or leave a comment below.