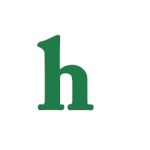 Is Selena and Justin's relationship doomed?
Selena Gomez is reportedly stating that she is very concerned that her boyfriend teen idol Justin Bieber is a sex addict.
The Come and Get It hit maker is worried that Justin Bieber's womanizing ways is going to seriously effect their relationship.
Sources' close to Selena are more concerned about what effect Justin has been having on Gomez's personality and as recently reported are planning to stage an intervention for Gomez.
Is Justin behind Selena's recent bad behavior?
Since reuniting with Bieber Selena has been engaging in some questionable behavior, partying with reports of drinking in excess, posing for racy photos, and of late firing her parents from her management team.
Selena's pals believe that this new and unusual behavior she has been exhibiting is due to pressure that Justin is putting on her to choose between himself and her family and friends, all who are against their relationship.
Gomez will also soon be subpoenaed to testify against Justin Bieber in an upcoming deposition for his alleged attack on a paparazzi in May of 2012.
Celebrity media sites have learned that in the questioning, no topics will be off limits, even about Justin and Selena's sex life.The same sources have revealed that Selena is very nervous about testifying because she feels things will come out about her and Justin's private relationship, things that could destroy the young lovers.
"Selena thinks Justin's sex-obsessed," an insider said. "She's actually caught him cheating."
"Selena could reveal that he likes to watch porn and has a fascination with strippers and hookers," the source adds.
The latest Selena Gomez and Justin Bieber rumors allege that the two young lovers are considering moving in together, and there has even been talk that they are considering marriage.
"Justin is planning on moving in with Selena to protect her from the crazies out there," a source close to Selena reveals.
Fans are however wondering if Justin could possibly just be one of those crazies, he has been describe more than ne once as being overly possessive, and controlling when it comes to Selena.
If Selena Gomez feels that Justin Bieber is truly a sex addict, she should really take a long look at their young relationship, and how some other celebrity couples, much older than these two have dealt with the drama of being involved a sex addicted partner, including Tori Spelling, and Elin Nordegren to mention just a couple.
Do you believe if Selena Gomez is having doubts about Justin now, they are doomed from the get go?