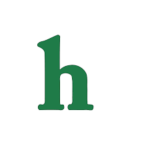 Justin Bieber and Selena Gomez's relationship ended because of drugs, Selena's grandfather, Ricardo Gomez reveals.
Justin Bieber and Selena Gomez break up caused by drugs
"He's been getting into trouble a lot, we blame it on the people [he] hangs out around with. His friends are bad influences. Selena even told us that she didn't want to be with him because he was getting into drugs," Gomez's grandfather says.
Justin Bieber and Selena Gomez have broken up and gotten back together multiple times since beginning their relationship, and Selena has seemingly been dragged down by the relationship. She's been on the cover of tabloids, and even in rehab!
Justin and Selena marriage possible says Gomez's grandpa
However, Selena's grandpa says that Gomez is in love with Bieber, and that she would likely even consider marrying him.
"I think she loves him. If he were to eventually propose… I don't know," he tells OK! Magazine. "We'd be happy, because she's happy with him."
What do you think about Justin Bieber and Selena Gomez being torn apart by drugs? Tweet us @OMGNewsDaily or leave a comment below.