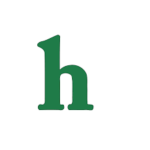 Selena Gomez and Justin Bieber are back together again. The modern day pop stars who are often referred to as Kurt (Cobain) and Courtney(Love) in the music world were spotted attending a Bible study class together.
Look who is back together and turning over a new leaf
Selena Gomez and Justin Bieber were spotted holding hand while on their way to a Bible study class. Could be that these two wild celebrity popsters are trying to appease the Karma gods these days, and looking to redeem their wild ways.
If there is one thing that this on-again-off-again couple are used to it is media publicity.
This latest and surprising outing comes just a few days after previous reports revealed that Selena Gomez and Justin Bieber were back together …AGAIN.
Just a few days ago the police were called to Selena's home after her neighbors called in a complaint that very loud noises coming from her home big enough to shake their windows.
 How long will Justin Bieber and Selena Gomez last this time before their next break up?
This comes just days after Selena and her on again, off again, bad boy boyfriend, Justin Bieber, confirmed they were back together by posting photos together on social media.
Could Selena Gomez be headed down the wrong path again? The "Come and Get it" singer has already been to rehab, and Justin Bieber has been in enough trouble over the past year to last a lifetime.
Two days later the two are posing a united front and getting in touch with their spiritual side.
Sources reveal that Justin Bieber has promised Selena Gomez again that he will change his wild and wicked ways should she give him one last chance to redeem himself in her eyes.
The Bible study class seems as good a place to start after having their reunion party shut down by the police this week.
Whether or not this is legit…and it is highly doubted by celebrity news followers that Selena Gomez and Justin Bieber are actually turning over any new leaf that they can not actually smoke, it is getting them much attention.
Most Selena Gomez and Justin Bieber news watchers actually believe that if these two crazy kids happen to succeed in making this relationship work, marry and procreate that things will end up a bigger circus event than even the Kardashians could ever muster up for reality television.
But if they are really serious and really in love then they will find a way, it just not be a sane one.
What do you think about Selena Gomez and Justin Bieber's Bible study date, sincere, a wasted attempt, or completely off the wall for these two?