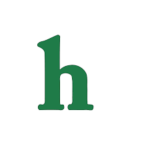 Kourtney Kardashian's baby daddy, Scott Disick,  was once in the running to host the Style Network's reboot of "Lifestyles of the Rich and Famous," and his audition tape has now leaked.
Scott Disick auditions to host 'Lifestyles of the Rich and Famous'
Scott didn't do the worst job in the world, but let's just say that he's not Robin Leach. However, Disick didn't get the job. In fact, Nick Cannon won the gig, which ultimately didn't matter as the Style Network tanked and the show did as well.
Scott Disick may have to face the reality that he's not cut out to be a television host, but that he's more of a reality TV kind of guy.
Scott's new gig will be father of 3!
Meanwhile, Scott Disick and his longtime love Kourtney Kardashian are expecting a third child, which is reportedly due around Thanksgiving this year.
What do you think about Scott Disick's "Lifestyles of the Rich and Famous" audition? Tweet us @OMGNewsDaily or leave a comment below.