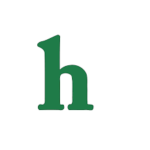 Is another celebrity couple making wedding plans?
Sean Penn and Charlize Theron are reportedly planning their wedding, but they have not even announced their engagement.
It has been rumored that the next celebrity power couple will in fact be Sean Penn and Charlize Theron, who have been dating a mere five months.
Sources close to the celebrity couple have revealed that Sean and Charlize have been tossing around the idea of getting married on a whim, someplace such as the Malibu Tra di Noi restaurant.
Sean Penn and Charlize Theron getting married?
"They are going to use a wedding planner," a source said, "but they brought along Charlize's mom, Gerda, and Sean's mother, Eileen, to discuss strategy.
"They plan to have 200 guests on the beach in Malibu sometime in August.
"Sean wants his musician brother Michael to be his best man, and Charlize has respectfully asked her mom to be her maid of honor."
Does this sound like a whim wedding to you?
Sounds more like a secret and intimate ceremony instead of a full of thrills and media event such as the three wedding ceremonies that Kim Kardashian and Kanye West have up their sleeves.
Do you believe Sean Penn and Charlize Theron are planning a wedding and will announce an engagement soon?