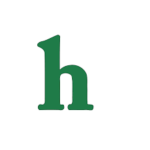 Scout Willis, the daughter of Bruce Willis and Demi Moore has gone topless in protest today in New York City.
Scout Willis topless: Protesting Instagram nudity rules
Scout Willis  has been walking around New York City today completely topless to protest Instagram's policy when it comes to female nudity.
Willis has been going about her day per usual except for one thing she is sans top today, Scout has been posting a series of tweets and photos with the hashtag #FreeThe Nipple in her outrage of Instagram's rules about female nudity.
Demi Moore and Bruce Willis' daughter topless
Using the popular hashtag #FreeTheNipple, Willis posted photos and a series of tweets on Tuesday to voice her outrage over Instagram's rules about female nudity.
She captioned the photos "Legal in NYC but not on @instagram."
Scout also posted a photo of a barely covered (and rather buxom) woman from Dan Bilzerian's infamous Instagram and said … "@instagram pictures of breast cancer survivors have been flagged+deleted but this is super #sick and #hot amiright???"
Scout Willis is the middle daughter of "Die Hard" star Bruce Willis, and "brat packer" Demi Moore. The couple were married in 1987 and had three daughters: Rumer Willis Scout LaRue Willis and Tallulah Belle Willis before the couple divorced on October 18, 2000.
The couple gave no public reason for their breakup.
What do you think about Scout Willis' topless protest of Instagram female nudity policies?