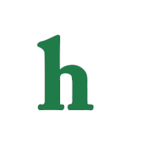 Scott Eastwood is the latest actor to be cast in a Nicholas Sparks book adaption film. The son of Hollywood legend Clint Eastwood will play the lead role in "The Longest Ride."
Scott Eastwood cast in Nicholas Sparks adaptation 'The Longest Ride'
Eastwood now joins the ranks of other Sparks' leading men such as Zac Efron, Channing Tatum, Shane West, Richard Gere, Kevin Costner, Josh Duhamel, Liam Hemsworth and Ryan Gosling, all of whom are beloved by fans for their roles in films such as "The Notebook," "Dear John," "The Lucky One," and "A Walk to Remember."
Scott Eastwood will portray a cowboy in love with a college student named Sophia, whose life becomes entangled with an elderly widow. Is from Nicholas Sparks, so you know it'll be good!
Nicholas Sparks' 'Best of Me' also coming to theaters
Meanwhile, another of Sparks books is currently being adapted into film. "Best of Me," will hit theaters before "The Longest Ride," and star former "The Notebook" star, James Marsden as the lead, who took over for the late Paul Walker.
What are your thoughts on Scott Eastwood being cast in the Nicholas Sparks adaptation "The Longest Ride?" Tweet us @OMGNewsDaily or leave a comment below.