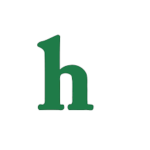 Scott Disick reportedly spent some time in the hospital last month after drinking so heavily that he was diagnosed with alcohol poisoning.
Scott Disick hospitalized for alcohol poisoning
Now, the "Keeping Up With The Kardashians" star, and soon to be father of 3, (His longtime girlfriend Kourtney Kardashian is currently pregnant with the couple's third child.) is allegedly in counseling trying to deal with his ongoing problem.
While some thought that Scott Disick's wild partying has been played up for the family's reality show, one source says that Scott's issues with alcohol are no ploy for ratings, at least not this time.
Scott's working to turn his life around
"The alcohol poisoning was definitely not a stunt for the TV show," an insider told Radar Online. "It wasn't filmed. Why didn't they film him going to the hospital after a night of drinking? A lot of the scenes in the Kardashian shows are scripted, but this situation wasn't planned," the source added.
However, Scott Disick is reportedly turning his life around. "He decided to change because he hit bottom and wanted to get better. "He is doing so much better. He is going to the gym and counseling trying to get better," the insider revealed.
What do you think about Scott Disick being hospitalized for alcohol poisoning and entering counseling? Tweet us @OMGNewsDaily or leave a comment below.