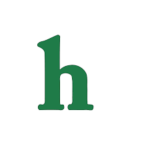 Scott Disick came face to face with the man claiming to be their son Mason's biological father.
Scott Disick has run-in with man claiming to be Mason's real father
Scott ran in to Michael Girgenti, a model who claims to have had a one night stand with Kourtney Kardashian around the time Mason was conceived.
Michael has spoken out to the media, and has even filed a lawsuit against Kourtney Kardashian and Scott Disick wanting to know the paternity of Mason.
However, the Kardashian's claim that Mason is 100 percent Scott's son, and that they have the DNA evidence to prove it.
So, when Scott and Michael ran into each other at an LA night club, things got heated fast.
Things nearly got physical
"It took less than a minute for Scott to recognize him," an eyewitness at the club when Scott arrived revealed. "He was so angry."
Khloe Kardashian, who arrived with Scott Disick, was also angry. "She started yelling at him. She was like, 'Get the f— away from us, why the f-— are you here?'" a source tells In Touch Magazine.
Just when we thought this whole Kardashian paternity battle was over, it seems that it's just getting started. Hopefully, Mason isn't hurt by all of this drama.
What do you think about Scott Disick's run-in with the man claiming to be Mason's father? Tweet us @OMGNewsDaily or leave a comment below.