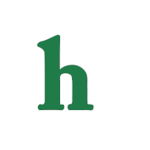 The unauthorized "Saved By The Bell" story is being made into a movie for Lifetime. The cast has been set and fans will be watching for some behind the scenes dirty about the former teen icons.
Unauthorized 'Saved By The Bell' movie coming to Lifetime
In 2009 Dustin Diamond, who played Screech Powers on the hit show, wrote a book about what really went down behind the scenes of "Saved By The Bell," which he stated was a lot of sex and drugs.
Behind The Scenes Scandal
Now, thanks to the book, and hours of new interviews, Lifetime has decided to make a made for TV movie all about what happened after class was dismissed.
The cast includes Dylan Everett as Mark Paul Gosselaar, who portrayed the character of Zac Morris, the main character on "Saved By The Bell," and the big man on campus at Bayside High.
Sam Kindseth will play Dustin Diamond, who wrote the original book. Screech was Zack's best friend and a lovable nerd in love with fashionista Lisa Turtle.
Julian Works will star as Mario Lopez. Mario played A.C. Slater on the show, who was Zack's friend and biggest rival, as well as a sports star.
Alyssa Lynch will portray Tiffani-Amber Theissen. Theissen played Kelly Kapowski on "Saved By The Bell," an all American girl with a heart of gold, who also happened to be the gorgeous head cheerleader in love with Zack.
Tiera Skovbye has been cast as Elizabeth Berkly. Berkly played Jessie Spano, a pretty, but neurotic, straight A student who falls for Slater.
Finally, Taylor Russell will portray Lark Vorhees. Lark played spoiled, rich fashionista Lisa Turtle, who was the class gossip, and the object of Screech's affection.
"The Saved By The Bell" story will premiere on Sept. 1 on Lifetime, and fans of the hit 90's teen series are "so excited" as Jessie would say!
Will you watch the "Saved By The Bell" movie on Lifetime? Tweet us @OMGNewsDaily or leave a comment below.