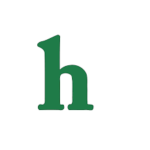 After last week's explosive "Scandal" episode, spoilers for this week's episode are hot, and so are Fitz and Olivia's phone conversations.
Scandal Season 4 Spoilers: Fitz and Olivia's relationship in question
In a new sneak peek of Thursday's all new episode, Fitz has "hope" of getting back together with Olivia Pope, and has been calling her every night at bedtime.
Fitz tells Liv that he wants to spend time with her, and he'll even come over and "tuck her in" if she wants him to.
While "Scandal" fans who are totally Team Fitz and Olivia may love this, Liv still has Jake Ballard on her mind, and demands to know if he's being treated humanely and fairly in the prison he's been transferred to.
Of course, at the mention of Jake, Fitz grows defensive and angry, and tells Olivia that Jake isn't any of her concern anymore. It seems that while there's hope for Fitz and Olivia, Jake is still between them, and that will be a huge problem for their relationship.
Scandal Spoilers: Mellie planning to use Jake against Fitz?
Meanwhile, Mellie has been listening in to Fitz's late night phone calls with his former mistress, and isn't shocked by the nature of the conversation.
Could Mellie be planning something of her own now that Bitsy Cooper's spunk and drive has rubbed off on her a bit?
Will Mellie and Liv finally have the intense showdown they deserve, or will Mellie sneakily hatch a plan to mess with Fitz's relationship with Olivia using Jake as the ammo for plan?
It will be very interesting to see how this all plays out during this season of "Scandal."
What do you think about Fitz and Olivia's late night calls on "Scandal?" Are you Team Fitz or Team Jake? Tweet us @OMGNewsDaily or leave a comment below.