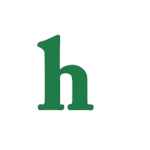 Scandal season 4 won't premiere until the fall, but fans are already wondering what the next season holds for Olivia Pope and associates, namely Quinn.
Scandal season 4 spoilers: Will Quinn return to OPA?
Will Quinn return to OPA to work after basically turning her back on the gang to run amuck killing and torturing people for B-613?
It's clear that Quinn has definitely crossed over into dangerous territory and has a love of taking human lives, and her sexual relationship with Huck is also very unhealthy as they are two ticking time bombs.
Could Quinn ever really come back and be a gladiator if the rest of the group doesn't trust her. (We know Abby will not like this at all!)
Is Quinn too far gone to come back?
However, with the character of Harrison leaving Scandal, the writers may not have a choice but to integrate Quinn back into Olivia Pope and Associates.
No matter what happens one thing is for sure, we can't wait to see how this all plays out when Scandal season 4 returns to ABC this fall.
Do you think Quinn will return to OPA during Scandal season 4? Tweet us @OMGNewsDaily or leave a comment below.