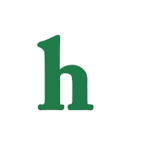 Scandal season 4 won't debut until fall, but fans are still buzzing about the season 3 finale, where Olivia Pope leaves her affair with President Fitz behind and takes off for a new life with Jake by her side.
Scandal season 4 spoilers: Will Olivia dump Fitz for Jake?
While fans were shocked to see Olivia ditch everything that has meant to much to her over the past 3 seasons, it's easy to see why she'd chose to let Jake accompany her away from all her problems.
Although Jake was the head of B-613 for a short while, he was never as corrupt as Olivia's father, Rowan, who regained his post in the Scandal season 3 finale.
Jake was hired by Fitz to spy on Olivia to ensure her safety, which he did, but he also fell in love with her in the process, and although she hasn't admitted it, she's in love with him as well.
Can Fitz manage without Olivia?
However, it's seems like a crazy time for Olivia to be running away. Fitz was just re-elected President, and he and Mellie lost their son, Jerry, to a shocking attack. How can Fitz manage without Olivia?
It's easy to understand that Olivia believes there's no future for her and Fitz, but we're not giving up on them. (Sorry, Jake!) We think eventually Olivia and Fitz will find their way back to each other, but not before some steamy scenes with Jake, right?
What do you think? Will Olivia dump Fitz for good and move on to Jake in Scandal season 4? Tweet us @OMGNewsDaily or leave a comment below.