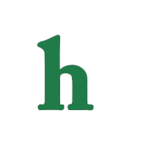 Scandal season 4 is still so far away, but some spoilers have been revealed. Here's everything we know about the next season so far.
Scandal season 4 spoilers: What we know so far
Harrison is gone: At the end of season 3 we see Harrison, a fan favorite character, in a life threatening situation with B-613.
Fans know that actor Columbus Short was fired from Scandal after legal troubles involving domestic violence with his wife. So, will Harrison die? That remains to be seen in season 4.
Olivia's dad is back: Papa Pope is back as the head of B-613, and is keeping his wife, Maya Pope, alive after letting his daughter believe her mother was dead for a second time.
Mellie and Fitz's relationship: Mellie and Fitz have been through a lot. In season 3, it was revealed that Fitz's father raped Mellie, and could have been Jerry's biological father. However, just when Mellie found out that Fitz was his father, Jerry was murdered by B-613, and Fitz was re-elected.
Now, Mellie and Fitz will be closer than they have in years, and with Olivia seemingly out of the picture, at least for a while, things may be different for the President and First Lady.
It looks like Scandal season 4 is going to be just as good, if not better than the last 3 seasons. What do you think will happen? Tweet us @OMGNewsDaily.