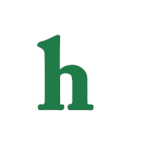 Scandal season 4 may not air until later this year, but fans are already on the edge of their seats anticipating what may happen next. One big question is whether or not Quinn and Huck's sadistic romance is over.
Scandal season 4 spoilers: Quinn and Huck romance over for good?
During season 3 fans squirmed as they watched Quinn go to the dark side, namely B-613, and Huck have a little too much fun torturing her. (We seriously can't go to the dentist without thinking about his pulling her teeth!)
After the torture things between Quinn and Huck quickly heated up as they began a strange, and painful to watch affair, but will it continue with Scandal returns for season 4?
Scandal season 4: Will Huck reunite with his family?
Fans watched as Quinn gave Huck information about where his wife and son lived, and the OPA member bravely walked up to her door and rang the doorbell in the season 3 finale.
Is it possible that Huck can rekindle his life with his former family, or will they cast him out of their lives for good again?
We predict this will definitely have an effect on his relationship with Quinn, whether it's their romance or their friendship. It doesn't seem like it will ever be the same again.
Do you think Huck and Quinn will be over for good when Scandal returns for season 4? Tweet us @OMGNewsDaily or leave a comment below.