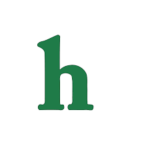 Just when "Scandal" fans were getting used to the sexual tension between Olivia, Fitz, and Jake someone goes and kidnaps Liv.
'Scandal' Season 4 spoilers: Olivia's kidnapping to destroy Fitz?
After a major love triangle and then Olivia's battle with her father there is now way things are calming down on "Scandal." In fact there about to get a whole lot crazier.
Tony Goldwyn, who plays hunky President Fitzgerald Grant, reveals that Olivia Pope's kidnapping will nearly destroy Fitz.
"Scandal" fans will remember that when Liv was off on a tropical island with Jake, Fitz was back in the White House mourning the loss of his love and his late son, and his depression got so bad that he actually tried to commit suicide.
Team Fitz or Team Jake?
Now that Jake knows Olivia's been kidnapped, he'll likely turn to Fitz to team up with his enemy yet again so that they can save the woman they both love from the clutches of the Vice President and his secret group.
Of course Quinn and Huck will be able to fill in some gaps for Jake and Fitz as they go looking for Olivia, and the one who saves her just may be the one she finally choses to give her whole heart to.
"Scandal" fans are torn between Fitz and Jake, as they both so obviously love Liv, but there can only be one man in Olivia's life and she's admitted that she wants the sun with Jake and Vermont with Fitz. What's a girl to do?
Hopefully, Olivia comes back unharmed, as Washington nearly falls apart without her there to fix everyone's crisis' and problems.
What do you think about Olivia Pope being kidnapped on "Scandal?" Tweet us @OMGNewsDaily or leave a comment below.