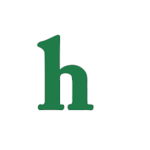 Scandal season 4 is still a long way off, but some fans have a theory that First Lady Mellie will be the next character to die.
Scandal season 4 spoilers: Will First Lady Mellie be the next to die?
Why are fans so eager to kill off Mellie Grant? Well, after Little Jerry's tragic passing, some fans noticed that he coughed and got blood all over his mother, meaning she could have easily been infected with the affliction that killed him so quickly.
"I don't know! He did, he sneezed all over me, there was blood all over my blazer," actress Bellamy Young said in a recent interview about her Scandal season 4 fate.
However, we're not too worried about Mellie's death, and we'll tell you why. Fitz will need Mellie to lean on now that he's been re-elected President and they've lost their son. The pair will be closer than they have been in years, and with Olivia disappearing from their lives, Fitz will be lost. Mellie can help him rise up and be the leader he's destined to be.
Can Scandal afford to lose another character?
Meanwhile, Columbus Short, who plays Harrison Wright, has been fired from Scandal, and will not appear in season 4. After losing James in season 3, and now Harrison, will the show really write out another major character?
The final reason we believe Mellie Grant will be around for season 4 is probably the biggest one. The actress who portrays Mellie, Bellamy Young, is amazing, and was just nominated for a Critic's Choice Award.
We're thinking Mellie is safe, at least for season 4, besides hasn't Fitz's presidency already had enough turmoil?
What do you think about the fan theory that Mellie could die in Scandal season 4? Tweet us @OMGNewsDaily or leave a comment below.