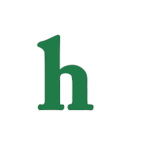 Scandal season 4 details may be scarce, but there is one thing we know President Fitzgerald Grant (Fitz) and First Lady Mellie's relationship is closer than it has been in a long time.
Scandal season 4 spoilers: Fitz and Mellie are closer than ever
Tony Goldwyn, who plays The President on Scandal, recently sat down for an interview with Gold Derby, and revealed that Fitz and Mellie's relationship is a whole new ballgame now.
Of course in the season 3 finale of Scandal fans watched as Fitz and Mellie's son, Jerry, was killed by Olivia Pope's father, Rowan. This came just after Mellie got the official confirmation that Jerry was Fitz's biological son, and not his father child after he raped her.
Scandal's Tony Goldwyn dishes on Fitz and Mellie's relationship
Now that Fitz knows about Big Jerry raping Mellie, and they are dealing with little Jerry's death, they'll be closer than ever.
"They're kind of more bonded than they've ever been in a funny way, but Olivia in their minds is an essential component in that. They've transcended into some new place I think, not that they won't backside. I don't know what the hell Fitz is going to think when he finds out Olivia's disappeared."
We know that when Fitz finds out that Olivia, who went off with Jake in the Scandal season 3 finale, is gone it will add to his pain, and that will be hard for fans to see.
What do you think about Fitz and Mellie's relationship in Scandal season 4? Tweet us @OMGNewsDaily or leave a comment below.