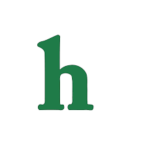 Scandal fans are dying to know if Harrison Wright, played by Columbus Short, will be killed off the show in season 4.
Scandal season 4 spoilers: Does Harrison have to die?
Fans already know that Short was fired from Scandal after he was arrested battery after a fight with his wife.
In the season 3 finale, fans see Harrison being held at gunpoint by Rowan (Olivia's dad) at the B-613 headquarters, but does Harrison die?
Scandal creator Shondra Rimes refuses to answer any questions about Harrison's fate, but it's possible that fans may see Harrison leave in another way.
Will Shondra Rimes take a page from her Grey's Anatomy book?
When Rimes fired Isaiah Washington (Dr. Preston Burke) from "Grey's Anatomy" due to a gay slur controversy she didn't kill him, she just wrote him out, which was beneficial to the show as Dr. Burke came back to the series in season 10 as part of Sandra Oh's (Cristina Yang) big send off.
Shondra Rimes may want to keep the character of Harrison Wright alive in case she were ever to need him again in future seasons of Scandal.
We totally understand the reason behind Columbus Short's firing, but we have to admit we're going to miss our gladiator in a suit, Harrison, very much.
Do you think Harrison Wright should die in Scandal season 4? Tweet us @OMGNewsDaily or leave a comment below.