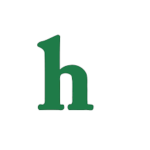 "Scandal" season 4 starts off with Olivia Pope on a desert island beach, a cocktail and a copy of "Gone Girl" at her side, which is fitting, since that is exactly what she is…gone.
'Scandal' season 4 premiere recap: Olivia Pope is back
Olivia bakes in the sun looking happy and relaxed as Jake comes into the picture and the two begin heating things up.
Later, the happy couple gets a shipment of supplies along with a letter for Olivia, which contains news that Harrison has died. (Fans may remember that the actor who played Harrison, Columbus Short, was fired after being arrested for domestic violence.)
Harrison's death prompts Olivia, who has been going under the alias Julia Baker, to return to D.C. and her old office, which is empty and deserted, except for some evidence that the "Gladiators" were looking for her.
Quinn joins Olivia and reveals that she tracked her down due to her shipments of red wine. Olivia inquires about the rest of the gang and finds out that Huck's been working in customer service, and doesn't want to see or speak to Olivia unless she's back for good.
Abby has been working for the White House, and closely with The President, who is cleaning house in his cabinet.
Meli is not in a good way. She's still mourning the loss of her son, drinking early, and not getting dressed.
Actress Portia De Rossi makes her debut as her new character, whom Cyrus calls "Lizzie Bear," and is trying to contain Fitz's image.
Quinn gets Abby to leave The White House to meet with Olivia, but Abby's not excited to see her, as it seems Ms. Pope has left a trail of anger behind her.
Abby blames Olivia for Harrison's death, as she abandoned him while she could have still found him alive.
Jake visits David to ask where the B-613 gang is, David tells Jake that he couldn't bring down Cyrus or Liv's father.
Later, Olivia meets her father for dinner, and he tells her he wants her to go back to where she was with Jake, and she tells him about Harrison, not know that he's the one responsible for his death. When she asks him if he had anything to do with Harrison's death, he lies and tells her no.
Olivia is shocked to find out that Fitz ordered her mother dead for killing his son, Jerry, but it was actually her father who ordered the hit on Jerry.
Cyrus visits Abby and is furious because she didn't tell him that Liv is back in town. Cy goes back to Fitz and tells him that Olivia is back, and he's obviously taken aback.
Liv catches up on the news about Fitz until Jake returns with dinner. Olivia tells him that she's having a hard time planning Harrison's funeral.
Liv's phone rings and Jake tells her not to answer it. Just then she gets a knock at her door, and of course it looks like she's getting a new client, a senator who just committed murder.
After talking to Jake, David goes to return the B-613 files when he's beckoned by Cyrus, who offers him the Attorney General job.
Liv dives right back in to work by heading to the crime scene. However, the Senator is still alive, but in critical condition, as Liv tries to find a lawyer to take the case in her place.
Liv tries to talk Huck, and asks what happened with his family. He doesn't answer, but looks broken inside, and tells Liv that he's no longer Huck, by Randy.
Later, Fitz and Meli visit Jerry's grave, where Meli lies, cries, and mourns her child.
In bed, Liv can't stop thinking about the case she gave up, telling Jake that it's wrong the female senator can't speak up after almost being raped because it could hurt her career, while the press is loving the male senator. Olivia tells Jake she's taking the case, and he's understandably angry, worrying about the President.
Cyrus tells Fitz that he'll be repeating history if he sees Olivia again and the movie's getting old.
The next day, Olivia realizes that the senator is lying about being sexually assaulted, and then finds out that the senator's assistant is the one who pushed him, and that she's been covering for her all along.
David is worried that the President knows about his connection to B-613 and that's why he's asked him to be the Attorney General. Abby confronts him and tells him to take the job, and use his power.
Liv finds out that the senator set the entire situation up, hoping he'd attack her staffer and be found out, losing credibility.
Olivia, Jake, Quinn, Abby, and Huck all turn up for Harrison's funeral, and the "Gladiators" say goodbye to their friend, who was more like family and worked tirelessly for their cause.
After the tearful funeral the group all leaves one by one and the future looks bleak for O.P.A. Jake comforts Liv and sees her father spying on them creepily.
Meli continues to be in a deep depression, and throws it in Fitz's face that he shocking tried to kill himself after learning about Jerry's death, Olivia's disappearance, and Meli being raped by his father.
Fitz tells Meli never to bring up the suicide attempt again, and that Liv is back in town, but that he won't see her. Meli says she doesn't care about Fitz and Olivia, and that nothing is the same since Jerry's death.
Jake is ready to whisk Olivia back off to the beach, but she's ready to get back to work, representing the senator's staffer who was attacked. Huck and Quinn return to O.P.A.
Olivia and Fitz run in to each other at Capitol Hill, and walk right past each other not acknowledging each other's presence.
What did you think of the "Scandal" season 4 premiere? Tweet us @OMGNewswDaily or leave a comment below.