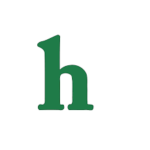 Sarah Jessica Parker and Matthew Broderick have been married for 17 years, and are one of Hollywood's golden couples, but is it all going downhill? Divorce rumors have already started as Matthew's reportedly emotionally check out of the relationship.
Sarah Jessica Parker, Matthew Broderick divorce in the future?
"He has no interest in anything that interests her," a longtime family friend stated. "They spend little time together and don't have anything in common these days. It's sad."
Say it ain't so! We refuse to believe that anyone would want to leave the fabulousness that is Carrie Bradshaw SJP! However, one woman says Matthew's wandering eyes made her super uncomfortable recently.
Matthew's got a wandering eye!
Matthew Broderick was with his buddies outside the bar The Otheroom when his eyes were glued to a woman that wasn't Sarah Jessica Parker!
"He could not stop staring at me," the woman says. "It was really uncomfortable — so much so that my boyfriend got upset. We ended up rushing to get a cab to leave because it was so creepy."
What do you think about the rumors that Sarah Jessica Parker's husband Matthew Broderick may be emotionally checked out of the marriage? Do you think they'll divorce? Tweet us @OMGNewsDaily or leave a comment below