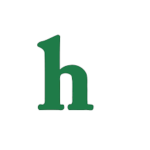 "Modern Family" star Sarah Hyland has gotten a restraining order against her abusive ex-boyfriend Matt Prokop, Us Weekly reports.
Sarah Hyland Gets Restraining Order Aganist Ex-Boyfriend
According to the report, Sarah Hyland obtained the restraining order against ex-boyfriend Matt Prokop after the "Modern Family" actress claims her ex "choked" her and abused her in other ways as well.
TMZ obtained the documents, in which Sarah Hyland alleges that Matt Prokop once pushed her against a car during an argument and verbally abused her calling her names such as a "C-word."
Sarah Reached Out to 'Modern Family' Co-Star Julie Bowen for Help
The documents claim that Sarah Hyland asked her "Modern Family" co-star Julie Bowen to come over to her house to help "peacefully end the relationship." Upon arriving at the house, Prokop allegedly "ran outside into the backyard and began screaming" and threw a lighter at Hyland, threatening to burn her house down.
It gets worse, after ending the relationship, Hyland claims that Prokop endlessly pursued her with phone calls and text messages, where he threatened his own suicide.
Matt Prokop In Rehab, Mental State In Question
The documents also suggest that Sarah Hyland's ex completed a stint in rehab and that the facility suggested that the "Modern Family" star get the restraining order due to his mental state.
Wow. This is so scary for Sarah Hyland, and very brave of her to speak up about the abusive relationship. Hopefully she can stay safe and help other young women who may be going through the same sort of situation.
What do you think about "Modern Family" star Sarah Hyland getting a restraining order against her abusive ex-boyfriend Matt Prokop? Tweet us @OMGNewsDaily or leave a comment below.