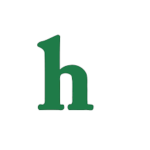 Sarah Drew pregnant! The actress best known for her role as April Kepner on the hit "Grey's Anatomy" has announced that she is pregnant with her second baby.
More celebrity baby news revealed this summer
The big new was announced by Drew on Tuesday via Twitter after the 33-year-old posted a baby bump pic on her social media account sharing her happy news.
"Nope. That's not a fake belly," Drew wrote on Twitter along with a selfie revealing her blooming baby bump.
After the tweet announcing Sarah Drew pregnant was posted it was soon followed by a second tweet from the actress who graciously thanked her fans and Twitter followers for all their congratulations tweets.
"Grey's Anatomy" cast member reveals baby news
"Thank you all so much for all the well wishes! We are all so excited," she posted.
The new arrival will be the second baby for Sarah Drew and husband
Professor Peter Lanfer. The couple have been married for 12 years and welcomed their first child, Micah Emmanuel, in January 2012
Watch for Sarah Drew on "Greys' Anatomy" this fall when the hit series returns on Thursday, September 25 for it's 11th season.
Congratulations to Sarah Drew and family on their happy news!