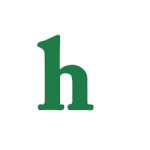 Sara Gilbert ties the knot with girlfriend Linda Perry
Sara Gilbert married girlfriend Linda Perry on Sunday after a one-year-long engagement.
Gilbert's rep confirmed that Sara Gilbert married Linda Perry this past weekend.Perry popped the question to Sara last year during a romantic picnic in the park.
The two have officially been a couple for the past three years, and engaged since last April.
Gilbert confirmed and shared the details of her engagement on her daytime talk show stating,
"We go to a park, and we have food and we're eating it, it's really sweet and there's this guy sitting playing guitar, like a street musician, and he starts playing this song that we love… I'm like, 'Oh, that's so weird, this is so magical and amazing.'
"So that ends and she's like, 'Oh, I'm gonna ask him to play this other song,' but this other song is really obscure and this guy wouldn't know it, but magically he knows it… And suddenly the people picnicking next to us pull out string instruments from under the blanket and walk over and they start playing 'Love Song' [by the Cure]."
The Talk co-host marries longtime love
Details surrounding the surprise wedding have not been revealed as of yet. "The Talk" host has taken this week off of her daytime talk show gig to enjoy a romantic honeymoon with her new spouse.
Actress Juliette Lewis tweeted about attending her dear friends nuptials posting,
"Holiday by Madonna playin, sun is beaming, getting ready 4 the wedding of 1 of my fave couples in the universe @RealLindaPerry @THEsaragilbert."
Details surrounding Sara Gilbert and Linda Perry marriage will be revealed this week during segments of "The Talk," were Gilbert's co host will discuss their friends wedding in full.
Sara Gilbert is the mother of two children with former girlfriend Alison Adler, a son Levi, 9, and daughter Sawyer, age 6.
Linda Perry is known in the music business as the former lead singer for 4 Non Blondes and having a successful music producer,
Besides "The Talk" Sara Gilbert is best known for her role on the 80 comedy "Roseanne," as Darlene Conner.
Congratulations to the happy couple.