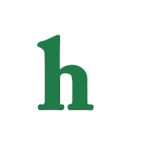 Sandra Bullock goes blonde from time to time for her various movie roles, and this is one of those times.
Sandra Bullock Goes Blonde For New Movie
Sandra Bullock was spotted out in New Orleans, Louisiana Monday afternoon on the set of "Our Brand Is Crisis," the George Clooney produced comedy where Sandra plays a retired American political consultant.
Of course fans know this isn't the first time that Sandra Bullock has gone blonde. The actress previously lightened her locks for her Oscar winning role in "The Blind Side," and the comedy flop "All About Steve."
Sandra Bullock's Signature Look
While many women decide to darken their hair in the fall and winter seasons, Sandra Bullock along with celebrities like Alanis Morissette, Lena Dunam, and Sophia Bush have all recently gone blonde in the past few weeks.
While Bullock can pull off nearly any hairstyle and look great, fans will always love the funny, heartfelt, actress, 50, with her signature brunette locks.
In fact, Sandra Bullock goes blonde so rarely that many fans don't remember her ever changing her normal look at all.
It doesn't matter to us what Sandra looks like, we love her no matter what. (Besides, she looks great.)
Do you like when Sandra Bullock goes blonde? Tweet us @OMGNewsDaily or leave a comment below.