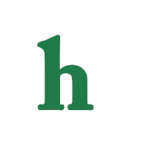 "Salem" premiered on WGN Sunday, and fans didn't know what to expect. Sure, the 10-part mini-series was given a lot of publicity, but did it live up to the hype?
'Salem' had us on the edge of our seats
Well, if you didn't watch it, the answer is yes! "Salem" is a big winner for the network as the cast, storyline, and general creepiness of the show had us on the edge of our seats for the entire hour, and there are still 9 more to go!
As most stories about the Salem witch trials and hunts take the road that the witches were all fake, and that a group of devious townspeople manipulated the entire town of puritans to think and believe what they were accusing innocent people of, "Salem" goes the darker route.
'Salem' witches are the real deal
What if the witches were real? In "Salem" they are, and they're much scarier than we could have imagined.
We loved seeing Shane West in a newer, darker, role, and the rest of the cast was great as well.
We'll definitely be tuning in to WGN each Sunday to watch the remaining episodes of "Salem." If you missed it be sure to catch an encore airing of the first episode!
Did you watch "Salem?" What did you think? Tweet us @OMGNewsDaily or leave  a comment below.