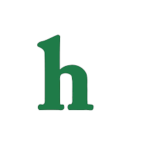 Ryan Gosling and Rachel McAdams hated each other while filming The Notebook according to new interview celebrating the film's 10th anniversary.
The Notebook stars started off in hate instead of love!
Who knew? Fans have been in love with Ryan Gosling and Rachel McAdams love affair since day one on the hit film "The Notebook," but what great actors they really are.
How hard would it be to act so in love when on the inside these two Hollywood celebrities actually could not stand each other?
Gosling and McAdams recently shocked fans when they revealed in a new interview on VH1 celebrating the 10th anniversary of the hit love story their disgust for each other.
Film director Nick Cassavetes stated that these two on screen lovers just did not hit it off when they first started filming.
Ryan Gosling and Rachel McAdams settle differences and fall in love
"They were really not getting along one day on set. Really not. And Ryan came to me, and there's 150 people standing in this big scene, and he says, 'Nick come here,'" Cassavetes revealed. "And he's doing a scene with Rachel and he says, 'Would you take her out of here and bring in another actress to read off camera with me?' I said, 'What?' He says, 'I can't. I can't do it with her. I'm just not getting anything from this.'"
Thank goodness they Ryan Gosling and Rachel McAdams worked through their differences to film this movie because fans could not ever imagine someone else filling these two's shoes now.
The differences were settled according to The Notebook director by putting Ryan Gosling and Rachel McAdams into a room and letting them fight it out.
"We went into a room with a producer; they started screaming and yelling at each other," the director explained. "I walked out. At that point I was smoking cigarettes. I smoked a cigarette and everybody came out like, 'All right let's do this.' And it got better after that, you know? They had it out& I think Ryan respected her for standing up for her character and Rachel was happy to get that out in the open.
"The rest of the film wasn't smooth sailing, but it was smoother sailing," he added.
Interesting enough the movie spark grew into a real love connection for a few years after the filming was completed.
Ryan Gosling is currently involved in a relationship with Eva Mendes, but celebrity media sites have been speculating that in late June Ryan Gosling has been dealing with mixed emotions about his Notebook co-star Rachel McAdams and could still be harboring some major feelings for the actress, who is allegedly been dating Jake Gyllenhaal.
Do you think Ryan Gosling and Rachel McAdams will eventually get back together in the future?