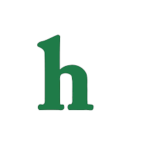 Ryan Gosling is reportedly expecting a baby with girlfriend Eva Mendes. According to reports the couple have not been seen together for several months,but are still very much a couple.
Wedding bells coming for Ryan Gosling
OK! Magazine claims that Eva has been traveling under the radar because she's seven months pregnant.
"She's been ready for motherhood for a while now, and to be sharing this experience with Ryan is a dream come true for her!"
The magazine also claims that even though the couple have had their share of relationship issues over the past few years, now that Eva's supposedly pregnant, they are more in love and closer than ever.
Ryan Gosling going to be a daddy?
This new potential baby news comes just a week after as previously reported, that media sites have been speculating that in late June Ryan Gosling has been dealing with mixed emotions about his Notebook co-star Rachel McAdams and could still be harboring some major feelings for the actress, who is allegedly been dating Jake Gyllenhaal.
The magazine also claims that Ryan is being pushed towards marriage by Eva Mendes, who wants the traditional marriage and family, but Ryan is okay with having a child out of wedlock.
Eva is pushing for marriage before the alleged baby arrives, if she has her way and is really seven months preggers with Ryan Gosling then a wedding will be happening soon, so stay tuned on this one we will be watching it closely.
So what do you think is Ryan Gosling about to become a daddy and possibly a husband by September?